CERTIFICATE COURSE ON "FRAMEWORK OF INSOLVENCY AND BANKRUPTCY CODE"
---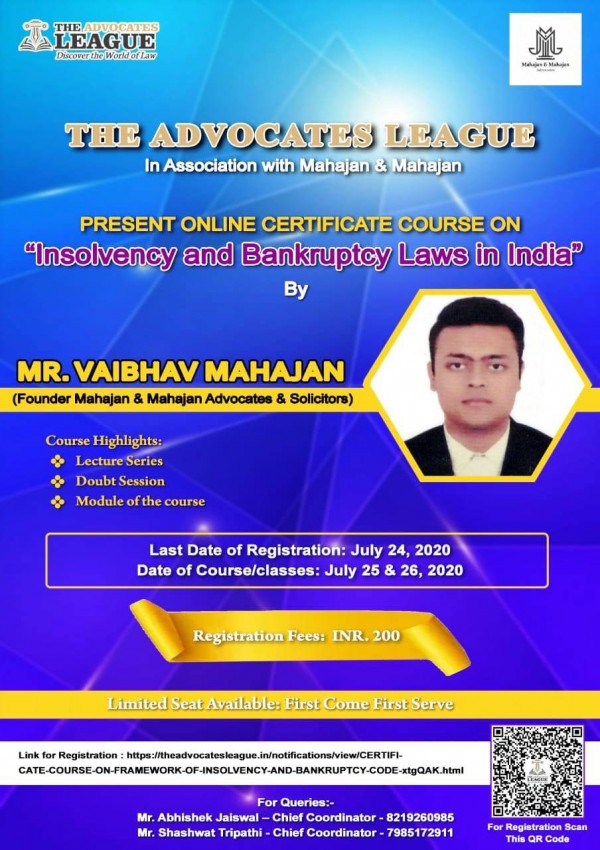 Payment Method
PAY via Paytm, Google Pay or Phone Pay: +91 907 937 2188 or UPI ID: 
mehulchoudhary138@okhdfcbank
Our team The Advocate League has come up with a Online Certificate Course on "Insolvency & Bankruptcy laws in India, 2020."
This is a great opportunity for all of us. I would like to request to promote this event as much as possible. So, that everyone can have benefit from this course and gain something.
Important dates
Last date for registration: 24th July, 2020 (11:59 PM)
Date of classes :25th &26th July, 2020
For more details please go through the brochure of the course.
In case of any queries contact 
 Mr. Abhishek Jaiswal
 8219260985
Mr. Shashwat Tripathi
8738887685